Source: IMD World Competitive Yearbook 2010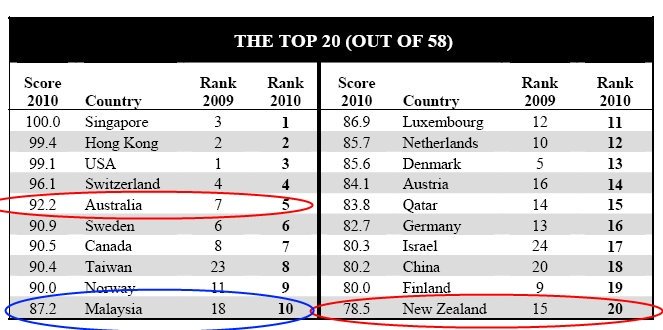 Whats the point of this on a climate change site ?
 If you want to invest $1 million or $10 million why do it in NZ, Australia and Malaysia will give you better long term returns.
Part of the reason, is our HIGH TAX society (yes even after the budget 2010).
For example a wage earner does not hit the top tax rate until $110,000 in Aussie, here it $70,000.